Brief History
Lhuentse Higher Secondary School is located below Thoshupang under Gangzur Gewog. It has 31.189 acres of land.  The school is a few hundred metres above the district hospital, about ten minutes walk from Lhuentse Town and fifteen minutes from the Dzongkhag headquarter. It is a boarding school with a capacity to accommodate 128 boys and 96 girls. It provides education to students from classes VII to XII.
Lhuentse Higher Secondary School was constructed under the World Bank funding and established in 2004 as Phuyum Middle Secondary School with nine teachers and 282 students from classes 7 to 9. The school was upgraded to its present status in 2006. However, Phuyum, which means a place where forefathers are extinct, did not befit the name for a seat of learning. The proposal put up by the school for change of school name from Phuyum to Lhuentse was endorsed by the 29th Tshogdu of Lhuentse Dzongkhag and accordingly approved by the Education Ministry vide letter MoE/DSE/SLCD/Misc/2011/3422 dated April 14, 2011.
Our Vision
Lhuentse HSS aspires to be an abode of learning that leads to self-realization, perfection and enlightenment.
Our Mission
Lhuentse HSS is committed to:
Enhancing the intellectual calibre of staff and students for the promotion of learning through wholesome education.

Offering quality education dedicated to building minds with conviction, integrity, social & moral responsibilities. 

 Enabling the students to become responsible and productive citizen of our nation.
Our Motto
 Responsibility with humility and ownership
Core Values
Team work

Commitment              

Self Discipline 

Honesty and integrity

Respect for self and others

Sincerity and hard work

Punctuality and moral conduct

Patriotism

Love for culture, custom, etiquette and spiritual values

Sense of belongingness, ownership and responsibility

Co-operation

Confidence in self and in others

Volunteerism

Initiatives and innovation
Principals:

| | | |
| --- | --- | --- |
| Year | Principals | Remarks |
| 2004-2007 | Nima Wangchuk | Present Principal at Jomtsangkha MSS |
| 2008 | Namgay Tshering | Resigned |
| 2009-2010 (July) | Tek Bdr. Subba | Hon'ble MP, Samtse |
| 2010 (Aug)-2012(June) | Ngawang Dorji | Chief DEO, Paro |
| 2012(July)-Till date | Dorji Nidup |   |

 

Statistics 2017:

Number of Staff

Number of Students

Teaching

Support

Total

Boys

Girls

Grand

 

 

 

Boarder

D/scholar

Total

Boarder

D/scholar

Total

Total

25

23

48

181

64

245

123

65

188

433

 
Kidu Students:
| | | |
| --- | --- | --- |
| Male | Female | Total |
| 9 | 15 | 24 |
Past 5 Years Performance:

Class 12 (BHSEC) Over All Ranking

Year

Position

Total Schools

Remarks

2012

12

 44

 

2013

10

 48

Top 10

2014

9

 50

Top 10

2015

7

 52

Top 10

2016

6

 56

Top 10

2017

2

58

Top 10

 

Class 10 (BCSE) Over All Ranking

Year

Position

Total Schools

Remarks

2012

20

 87

 

2013

5

 94

Top 10

2014

27

 100

 

2015

13

 112

 

2016

9

 114

Top 10

2017

2

117

Top 10

 
Profile of the Head/Principal & Deputy/Vice Principal of the Institute/School
Name: Dorji Nidup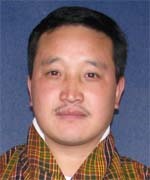 Designation: Principal
Grade: V
Home Address: Mongar, Leyjabi,Tsakaling
E-mail: dorjinidup@education.gov.bt                 
Telephone: 17642483
Educational Background:

| | | |
| --- | --- | --- |
| Qualification | Year | Institution |
| Master | 28/02/2014 - 28/02/2014 | University of Canberra (UC), Australia offshore course at Royal Institute of Management (RIM), Bhutan |
| P.G Certificate | 26/12/2001 - 31/01/2005 | Sherubtse College, Kanglung Bhutan |
| Bachelors | 12/08/1998 - 30/06/2001 | National Institute of Education, Samtse, Bhutan |
| Certificate | 01/01/1996 - 01/01/1998 | Punakha Higher Secondary School, Punakha,Bhutan |

 

Professional Experience:

| | | |
| --- | --- | --- |
| Professional Experience | From - To | Place of Assignment |
| Principal II | 01/07/2012 till Date | Lhuentse HSS, Lhuentse Dzongkhag |
| Vice Principal II | 01/03/2010-30/06/2012 | Phuntshothang MSS, Samdrup Jongkhar Dzongkhag |
| Teacher II | 01/07/2006-28/02/2010 | Ugyen Dorji HSS, Haa Dzongkhag |
| Teacher III | 01/07/2001 – 30/03/2003 | Ugyen Dorji HSS, Haa Dzongkhag |

 

Details of Teaching Staff:

| | | | | | |
| --- | --- | --- | --- | --- | --- |
| Sl.no | Name | Qualification | Subject | Years in Service | Nationality |
| 1 | Dechen Pelden | M.Ed, B.Ed (S) | Math | 18 | Bhutanese |
| 2 | Tobgay | B.Ed (Dzo) | Dzongkha | 21 | Bhutanese |
| 3 | Nima Tshering | B.Ed (S) | Biology | 12 | Bhutanese |
| 4 | Karma Wangchuk | B.Ed (S) | Physics | 9 | Bhutanese |
| 5 | Tshering Peldon | B.Ed (S) | Math | 9 | Bhutanese |
| 6 | Thinley Wangchuk | B.Ed(S) | Math | 9 | Bhutanese |
| 7 | Thinley Gyeltshen | PGDE | History | 7 | Bhutanese |
| 8 | Tenzin Choden | PGDE | Commerce | 7 | Bhutanese |
| 9 | Ugyen Zangmo | PGDE | Dzongkha | 6 | Bhutanese |
| 10 | Badan Tirwa | PGDE | Geography | 6 | Bhutanese |
| 11 | Pema Choedin | PGDE | Accountancy | 5 | Bhutanese |
| 12 | Bidhur Gurung | PGDE | English | 5 | Bhutanese |
| 13 | Tashi Dendup | PGDE | Math | 5 | Bhutanese |
| 14 | Nima | PGDE | Chemistry | 5 | Bhutanese |
| 15 | Tshewang Thinley | PGDE | Dzongkha | 4 | Bhutanese |
| 16 | Samdrup | PGDE | Economics | 4 | Bhutanese |
| 17 | Tshering Wangchuk | PGDE | Geography | 4 | Bhutanese |
| 18 | Tenzin Wangchuk | PGDE | English | 3 | Bhutanese |
| 19 | Kinley Chezom | PGDE | Physics | 3 | Bhutanese |
| 20 | Karma Rinzin | PGDE | Biology | 3 | Bhutanese |
| 21 | Tshering Namgyel | B.Ed(S) | History | 3 | Bhutanese |
| 22 | Pema Wangdi | PGDE | English | 2 | Bhutanese |
| 23 | Chogyel Singye | PGDGE | Guidance | 2 | Bhutanese |
| 24 | Sherub Gyeltshen | PGDE | Dzongkha | 1 | Bhutanese |