A simple khadhar ceremony for all the promoted officials of Dzongkhag Administration  was organized today in the Tshepamaed Lhakhang. 
Out of which Dasho  Dzongrab Wangchen Norbu and Mr. Ugyen, Principal of Tangmachu CS were awarded with meritorious promotion on 1st July 2021.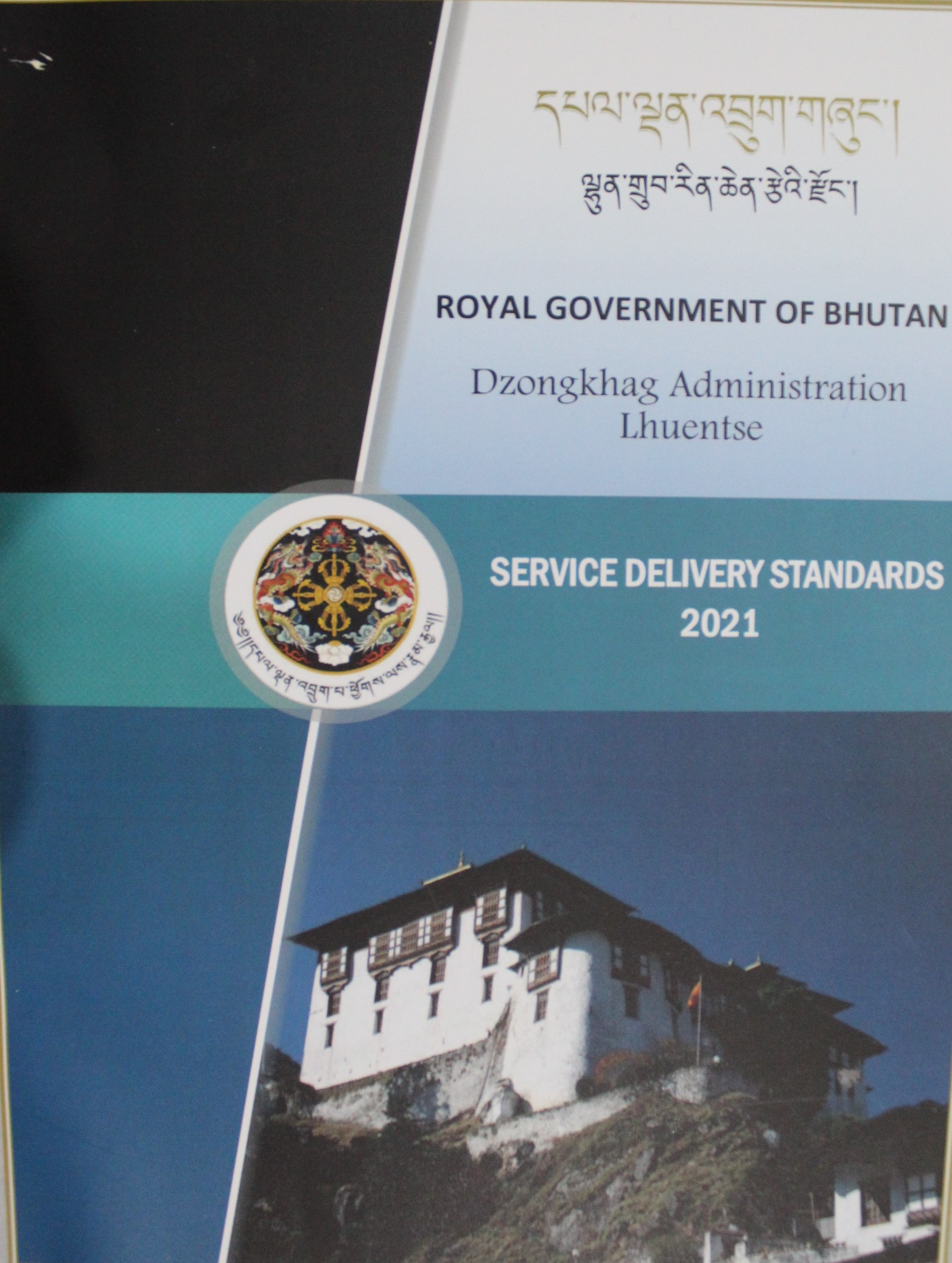 Coinciding with the event, Dzongkhag Service Delivery Standard which was developed in consultation with all 8 gewogs and the sectors under Dzongkhag Administration was launched in presence of Dasho Dzongdag and Lam Neten of Lhuentse Dzongkhag. The main reason behind the development of SDS is to enhance and cater better service delivery not only to the public but also to other sectors including the Gewogs that need supports and collaboration in accomplishing their tasks.
Generally, the public service delivery is an important instrument which is necessary and precondition for good governance; conversely it is perceived that some of these services are still under-provided by the service providers leading to delays and retardation. Thus, the Royal Government of Bhutan has undertaken continuous and concerted efforts to reform public service delivery for almost a decade now and it still remains a top priority.