Notification Period:
11 August 2020
To
11 December 2020
Schedule for Door to Door delivery of essential items during this lockdown period. 
Note that Desuups will be accompanied with every delivery team to help our people and also to make sure that the people strictly abide by the norms of COVID-19.
Payment mode: epayment through BOB mBOB, BNB mPay and BDBL ePay or Cash On Delivery to the respective suppliers.
For Any Queries Call Us at our Toll Free Numbers: 1225 or 1226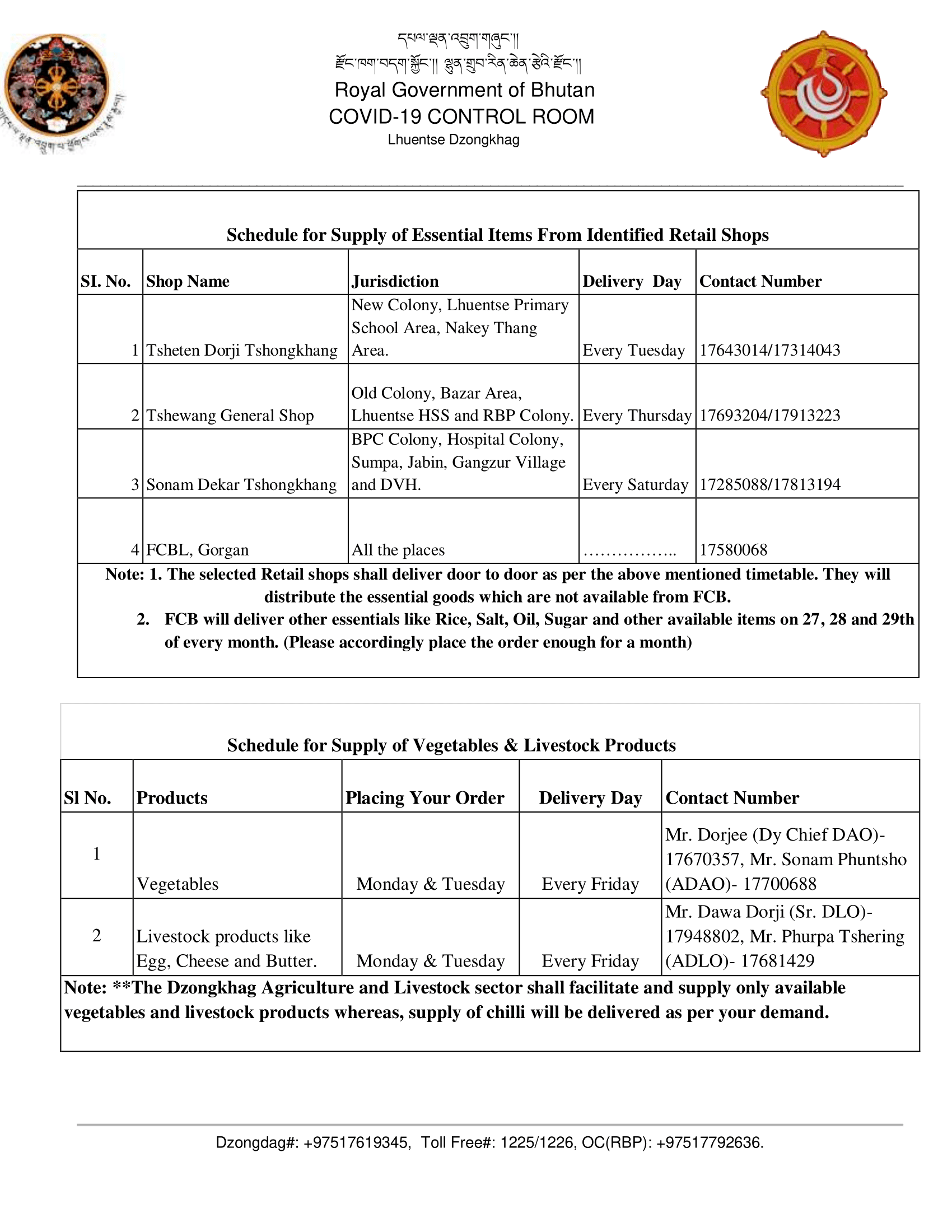 Important Contact Details